5 Exciting Backyard Picnic Games to Play as a Family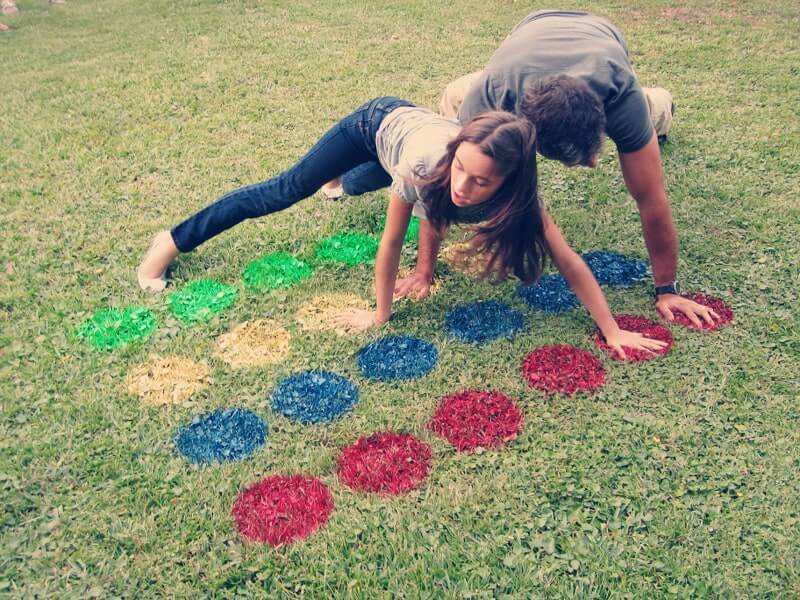 School's out and temperatures are up. This means it's time for some fun outdoor picnic games the whole family will enjoy. Here are a few fun games for the entire family to play this summer.
Dunk Bucket
You may remember the scene in the Parent Trap movie when one of the twins sets up a bucket full of slime that flips over once the other twin opens the door. Well, this game calls for a bucket of water so hopefully this game won't be the start of a family feud!
View instructions for building a DIY Dunk Bucket.
Lawn Twister
For this game, expect to stretch in ways you never thought possible. Use circular stencils and contractor marking spray paint to draw 10-inch circles on your lawn and create a game board.
Check out the official Twister rules.
Frozen T-Shirt Race
The night before your family picnic or outdoor event, soak a few t-shirts in water, place them in plastic bags and throw them in the freezer overnight. The next day, start a race to see who will be the first to "defrost" and put on the frozen t-shirt. This is a great game for extra hot days — you'll want to wear the T-shirt even after the race is over.
Bean Bag Ladder Toss
Set up a ladder in the backyard and label each rung, starting with 10 at the bottom rung. Compete to see who can toss bean bags through the different rungs to earn the most points.
Fishing for Marbles
This game is great for those with long toes and unafraid of freezing water. Fill an inflatable tub with freezing water and throw in some marbles. Then, challenge players to use their toes to pick up and remove as many marbles as they can.
Hungry? No, don't grab a Snickers.
While you're out there having a blast, you will soon have young tummies rumbling. To really turn your backyard picnic into a memorable family event, give Picnic People a call and we'll bring you a lunch that will get your mouth watering. From slow-cooked meats, to roasted whole pig, delicious tacos and sweet desserts, we've got your picnic covered!
Check out our menus and give us a call to place your order!